Break through your business barriers and ceilings!
UK business is going through a survival of the fittest era
A looming recession, Brexit and tax increases threaten old school, brick & mortar businesses' very survival.
Many good business with decades of experience, especially retail, will go under. But, there is a new breed of business that won't just survive, but will thrive in these divisive times.
Testimonials
Inspirational
★★★★★
"
You are awesome! You have really inspired me to take the first steps in my E-Commerce & Public Speaker journey after I saw you at the Mobile Lifestyle Summit in July.
"
Great Course
★★★★★
"
This might not be the right place to post this, but I had a great day at the first Expert Speaker Academy day yesterday. Thanks for putting on a great day! I always come away with more knowledge, motivation and skill.
"
Recommend!
★★★★☆
"
Just bought "Life Leverage". I've listened to the audio version quite a few times and I recommend to anyone who wants to make life better. Great stuff, thank you!
"

Interested in attending the next Business Breakthrough Summit?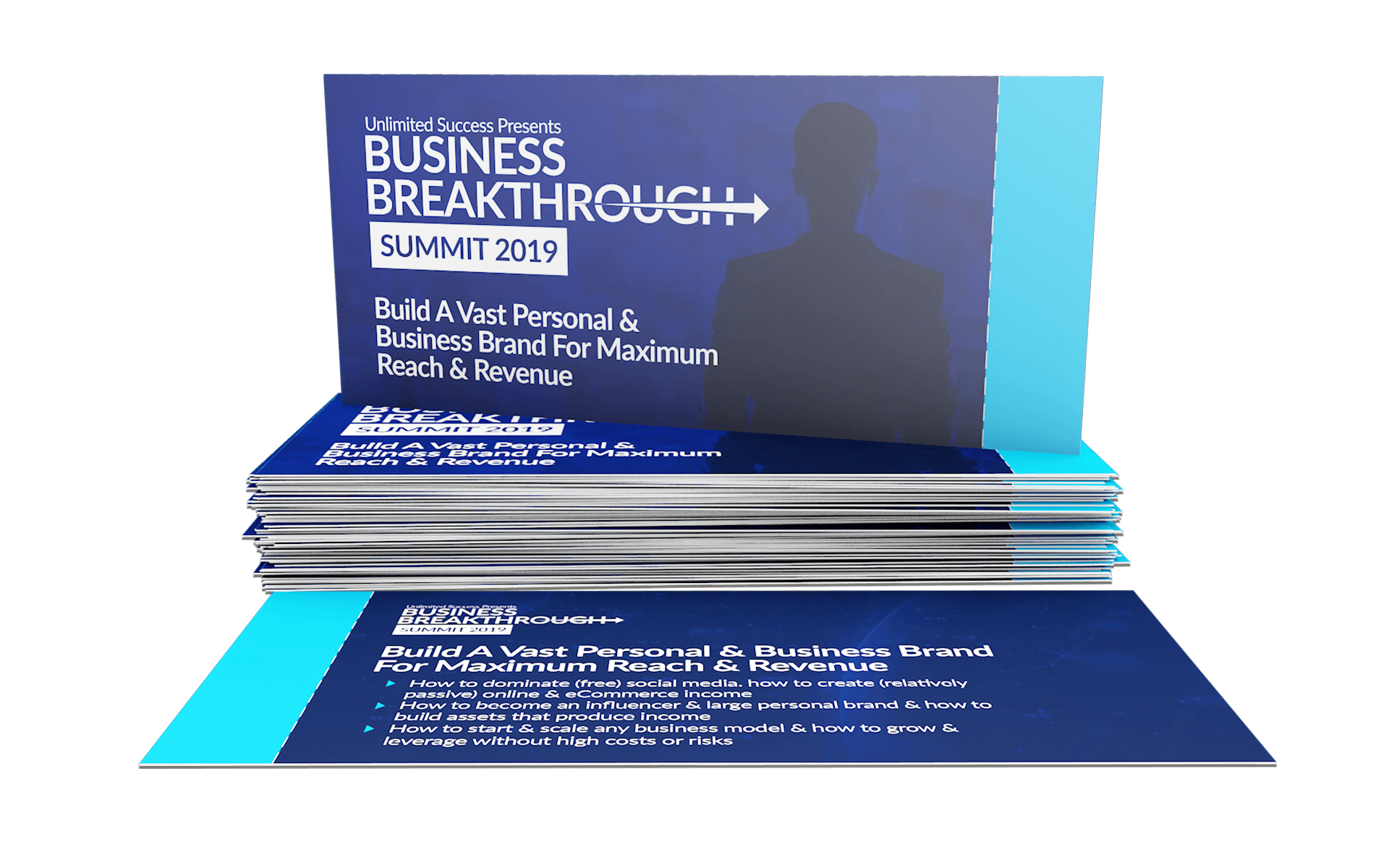 The 7 main 'bottlenecks' in starting and scaling any business from 'start up to sell out' are:
Getting started: idea into income
Dealing with working alone (no boss, no staff, no team); fully autonomy but often isolated
Your first 6 staff (in house or outsourced): going from hustling to managing
Chaos: the chaos of growing fast but everything breaking
15 staff: going from managing to leading
Systems: going from chaos & breakages to order & scalability
Legacy: planning maturity, next generation, or exit

When you know these in advance, and how to breakthrough each stage, you have faster growth with less chaos and breakage. The 7 bottlenecks will be covered in detail at the next Business Breakthrough Summit.