DISCOVER HOW YOU CAN COPY & PASTE OUR MULTI-MILLION BUSINESS SYSTEM
At the Business Cashflow Discovery event we reveal the simple "bolt-on" systems which make any businesses customer base expand at incredible speed, and it's profits go through the roof!

LEARN HOW TO BRAIN-STORM HUNDREDS OF 6-FIGURE BUSINESS IDEAS
Our skilled trainers will reveal how to brain-storm not just one perfect business idea, but hundreds of them - without needing business degrees or years of experience.
You'll learn how to create a new product or service knowing it will sell the instant you launch it, and the follow-along systems to scale from a simple money-earner on the side, to a market-dominating 6, 7 and 8 figure business.
ur trainers have all 'been there, done that' and you can relax in the certainty that you are getting the expert help you deserve! Your just need to take that first step...We invite you to join us at our Business Cashflow Discovery event in Peterborough this September and October. At Unlimited Success we have learned that every one of our students is unique.
They have different circumstances and needs - some want to create a lifestyle business around their passions and interests, others want to build a national or global brand that makes an impact and creates a legacy
Many want both! So to succeed in your business we want to teach you a range of proven ways you can make great money and own a 6, 7 or 8 figure business that provides a product or service you love.
Date

21st November & 2nd December
Time

9.00am
Location

Peterborough
Testimonials
Over $200k+ in Sales
★★★★★
"
I saw other people sharing their successes, so I thought I'll join in on it too. I've been selling for almost two years now. It's been a hell of a ride from the beginning, but I can see potential this year. Sales are from the 1st of January 2016. Really looking forward to Holiday Season sales. Plan is to hit over $200k+ in sales by the end of the year, which I believe is more than possible. Good luck to everyone and keep at it. That's the only way you will make it.
"
GBP £1,384.67, 24 Units Today!
★★★★★
"
So I guess I should post something after my best day ever. Thanks to all those who have helped me on my journey. Still got a long way to go still.
"
Loving the Christmas sales!
★★★★★
"
Loving the Christmas sales! Almost hit £10k this week across Europe. I'm not sharing to show off (although I am excited!) but I know posts like this motivated me when I was looking for my first product. It is almost six months since my first order of 60 units went live on Amazon. I am a mother of three young children aged 1,4 and 6 and also mid way through a commercial conversion project and building my own house so it is very possible to do this part time!
"
Interested in attending the next Business Cashflow Discovery event?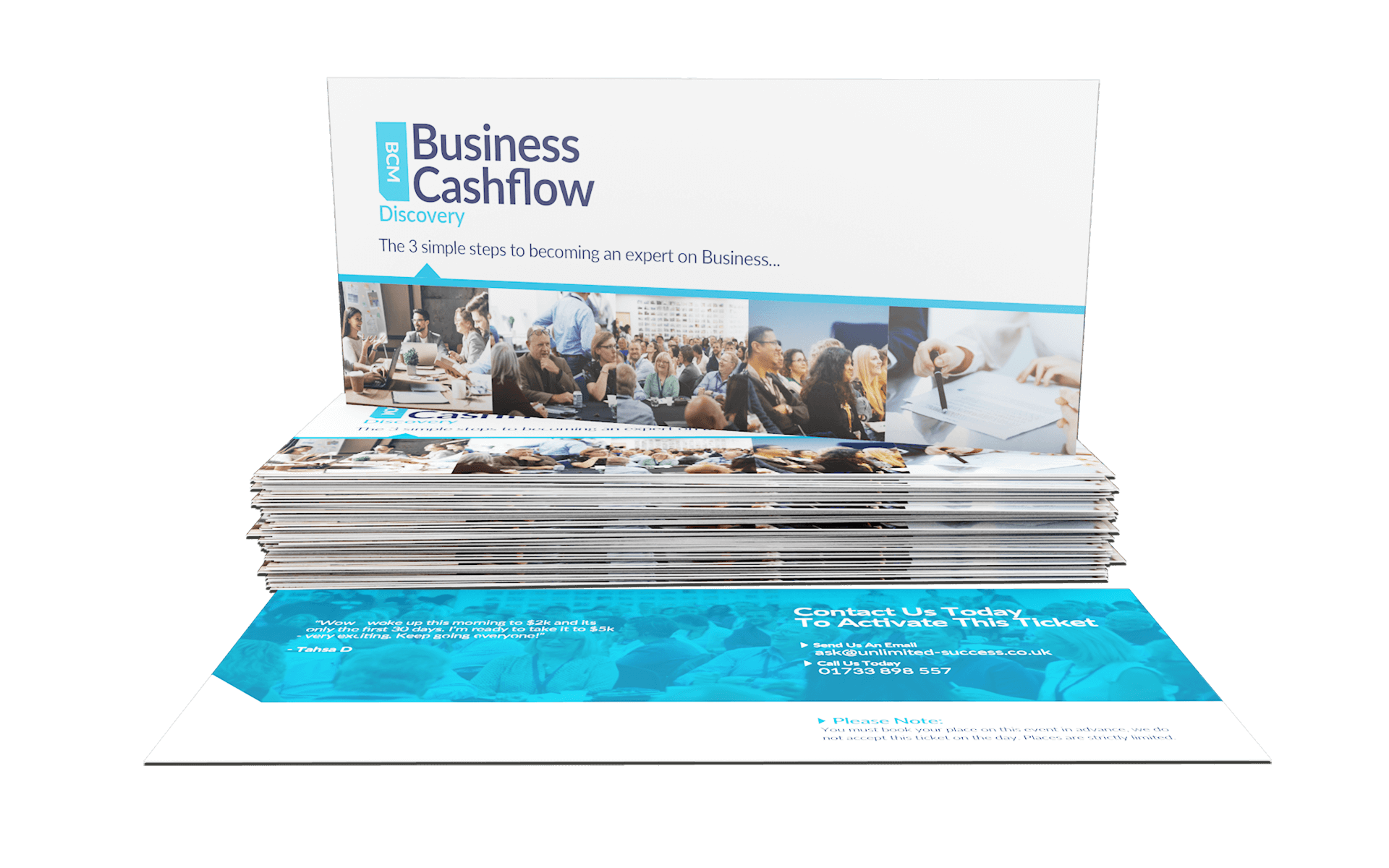 At this event you will discover:
Make great money and own a 6-figure business that provides a product or service you love
'Copy & paste' our fast-start strategies, giving you the income and freedom of a work-how-and-when-you-choose-to business
What to do from day one in your new business, and what to change NOW in your current business to immediately get better results with less of your time!
Set your business up to run itself by outsourcing 90% of the "doing", so you can enjoy working on your new lifestyle business, not in it
Leverage out all the things in your life that don't make you feel alive - without the costs of hiring staff!